[rev_slider_vc alias="main_slider"]
OUR COMPETITIVENESS
Quick Turnaround
After we get your enquiry, our international team of experts will promptly review your requirements and provide you with a quotation within 24 hours or less.
No MOQ Limited
We are based in China with western management and procedures. Our price will be 30-60% cost lower compared to Western prices.
Quality Assurance
We have a strict system of quality control and reports. Consistent quality comes first on every project. We will give you our quick solutions when you have some feedback.
Competitive Price
We are based in China with western management and procedures. Our price will be 30-60% cost lower compared to Western prices.
Timely Process Tracking
During the process of your project, we will inform you timely through photos, videos and reports to show you the details you want to know.
Professional Analysis
Most of our engineers have more than 10+ years working experience, each project will be carefully checked by our professional project team.
RAPID TOOLING
With the development of nearly ten years, First part has grown to be recognized as a leader and specialist in rapid tooling in China. We are focused on handling every aspect of your tooling needs. We are so confident in our quality and capability that can perfectly reach your requirement.
First Part provides the rapid tooling solution base on end-to-end quality assurance system , every step and process is under controlled by our engineers. Our skilled staff of technical and production specialists will guides your project through each phase of development with an eye on absolute quality. Our rapid molds and confident are built by advanced machine using the latest technology and our experienced, specialist staff. We guarantee our customer will be satisfied with our quality, speed, and attention to detail.
FREQUENTLY ASKED QUESTIONS
We have around 900 square meters of shop floor space equipped with the latest technology available, dedicated to manufacturing the highest quality PLASTIC and METAL prototype and production parts – Really Fast Parts. We provide the fastest, most affordable, quick turn plastic injection molding, Pressure Die Casting, CNC machining and rapid prototyping parts for all industries.
When you need a small batch of parts for testing, for example 5-20 pieces, vacuum casting and CNC machining is the most suitable way. When you need hundreds or thousands parts for marketing testing, the rapid tooling is the best option. From rapid tooling, we can get all kinds of injection materials.
To start your project, please send us an email with the 3D CAD data (preferably in STEP or IGS format), or by filling out the "Request a Quote" web form. Please try to include the following:
Quantity, material, colour and surface finish.
Our Services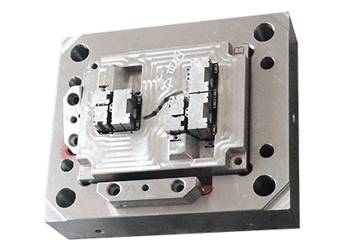 Latest Case Study